CONHECIMENTO PARA O ENSINO DE CIÊNCIAS E MATEMÁTICA: UMA PESQUISA COM PROFESSORES EM FORMAÇÃO CONTINUADA
Resumen
KNOWLEDGE FOR TEACHING SCIENCES AND MATHEMATICS: A RESEARCH WITH TEACHERS IN CONTINUING TRAINING
RESUMO
Neste artigo, são relatados resultados de uma pesquisa com professores de Biologia, Química e Matemática, em formação continuada, aos quais foi aplicado um instrumento para avaliar o conhecimento pedagógico do conteúdo, denominado CoRe (Content Representations - Representações de conteúdo). Para isso, inicialmente foi realizada uma revisão de estudos sobre as características do conhecimento do professor e, posteriormente, foi aplicado o instrumento a 15 participantes, que responderam questões sobre o ensino de conteúdos de suas respectivas áreas. Suas respostas foram analisadas e constatou-se que a maior parte deles tem conhecimentos para o ensino dos conteúdos abordados no instrumento. Concluiu-se que o CoRe precisa ser aplicado juntamente com outros instrumentos de pesquisa, tais como entrevistas, relatórios e observações de sala de aula, para que seja possível confirmar as respostas dadas pelos professores.
PALAVRAS-CHAVE: Conhecimento; ensino; professores; formação continuada.
ABSTRACT
In this article, we relate results of a research developed with teachers of Biology, Chemistry and Mathematics, in continuous formation, to which was applied an instrument to evaluate pedagogical content knowledge, called CoRe (Content Representations). Initially, a review of studies on the characteristics of the teacher's knowledge was done, and subsequently the instrument was applied to 15 participants, who answered questions about the teaching of content in their respective areas. Their answers were analyzed and it was verified that most of them have knowledge to teach the contents covered in the instrument. We conclude that CoRe needs to be applied together with other research tools, such as interviews, reports and classroom observations, so that the answers given by the teachers can be confirmed.
KEYWORDS: Knowledge; teaching; teachers; continuing training.
Descargas
Los datos de descargas todavía no están disponibles.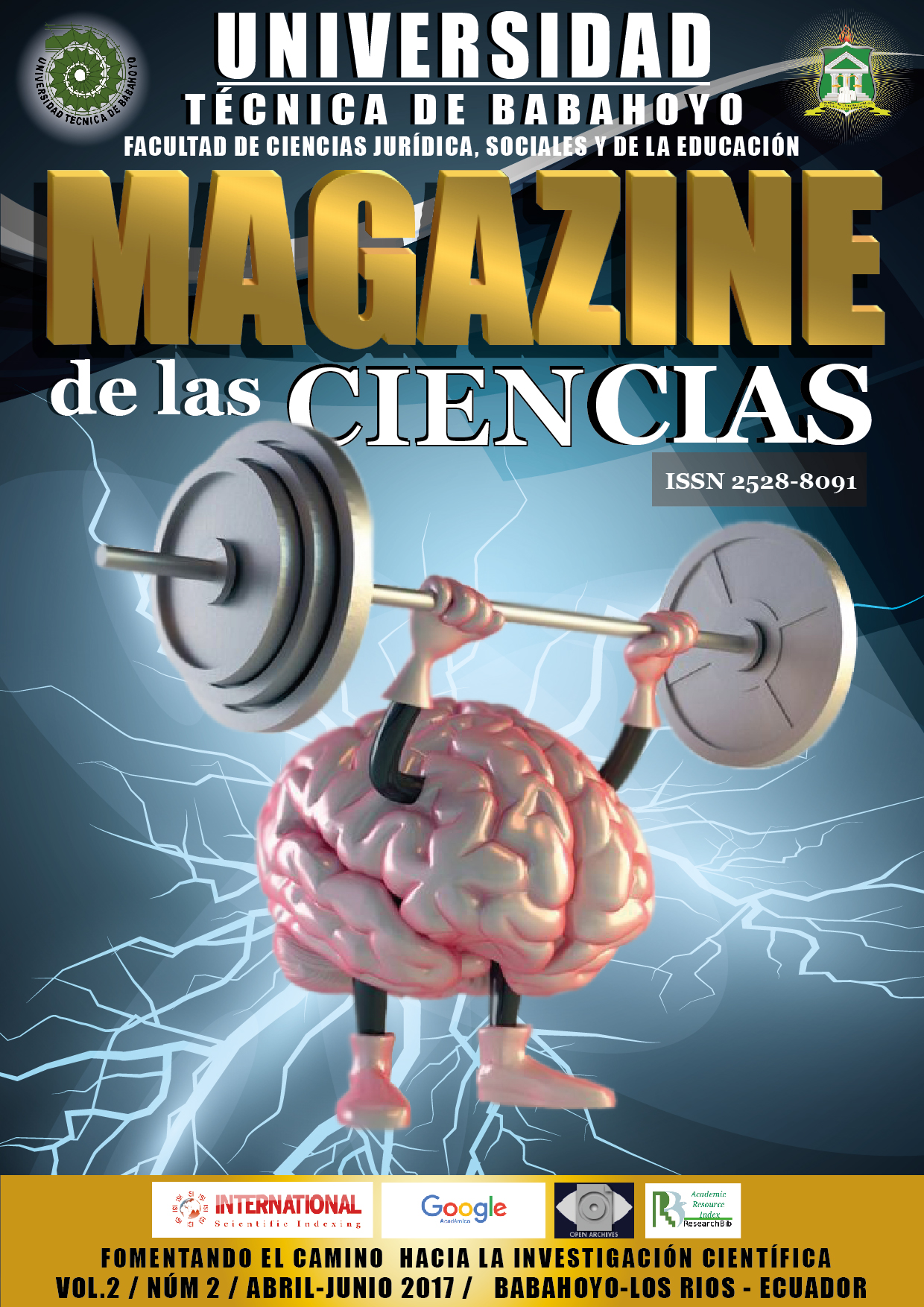 Descargas
Estadísticas
Resumen 354

Cómo citar
Cury, H. N., da Costa, D. K., & do Canto-Dorow, T. S. (2017). CONHECIMENTO PARA O ENSINO DE CIÊNCIAS E MATEMÁTICA: UMA PESQUISA COM PROFESSORES EM FORMAÇÃO CONTINUADA. Magazine De Las Ciencias: Revista De Investigación E Innovación, 2(2), 65–78. Recuperado a partir de https://revistas.utb.edu.ec/index.php/magazine/article/view/249
Licencia
La revista Magazine de las Ciencias permite que se mantengan los derechos de autoría sobre los artículos sin restricciones, así como los derechos de publicación sin restricciones.